Friend Self Portraits | 2014 
These pieces were loose portraits of friends that I had while in high school. I chose colors and patterns that reminded me of their personalities, and the sayings were inside jokes we had at the time.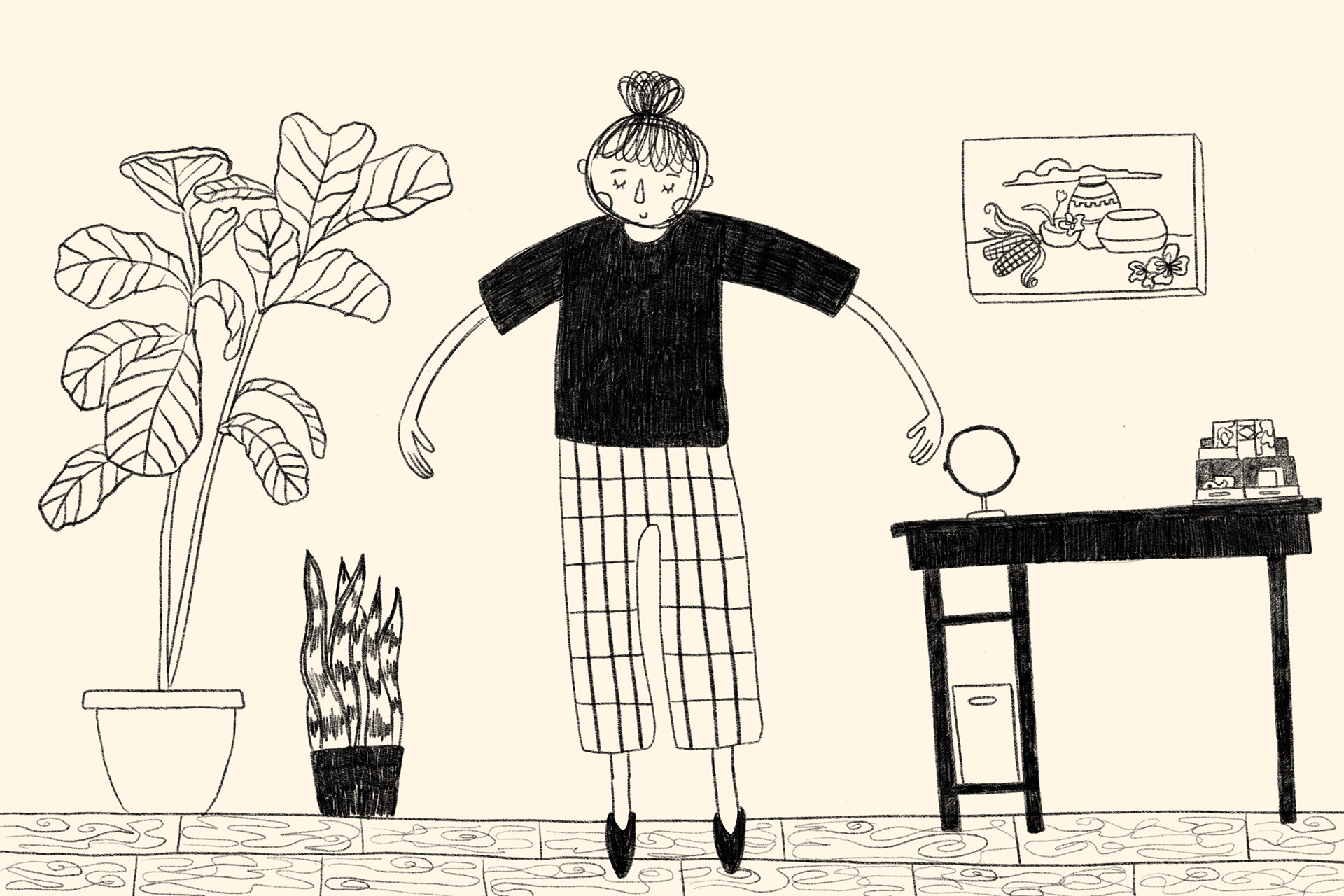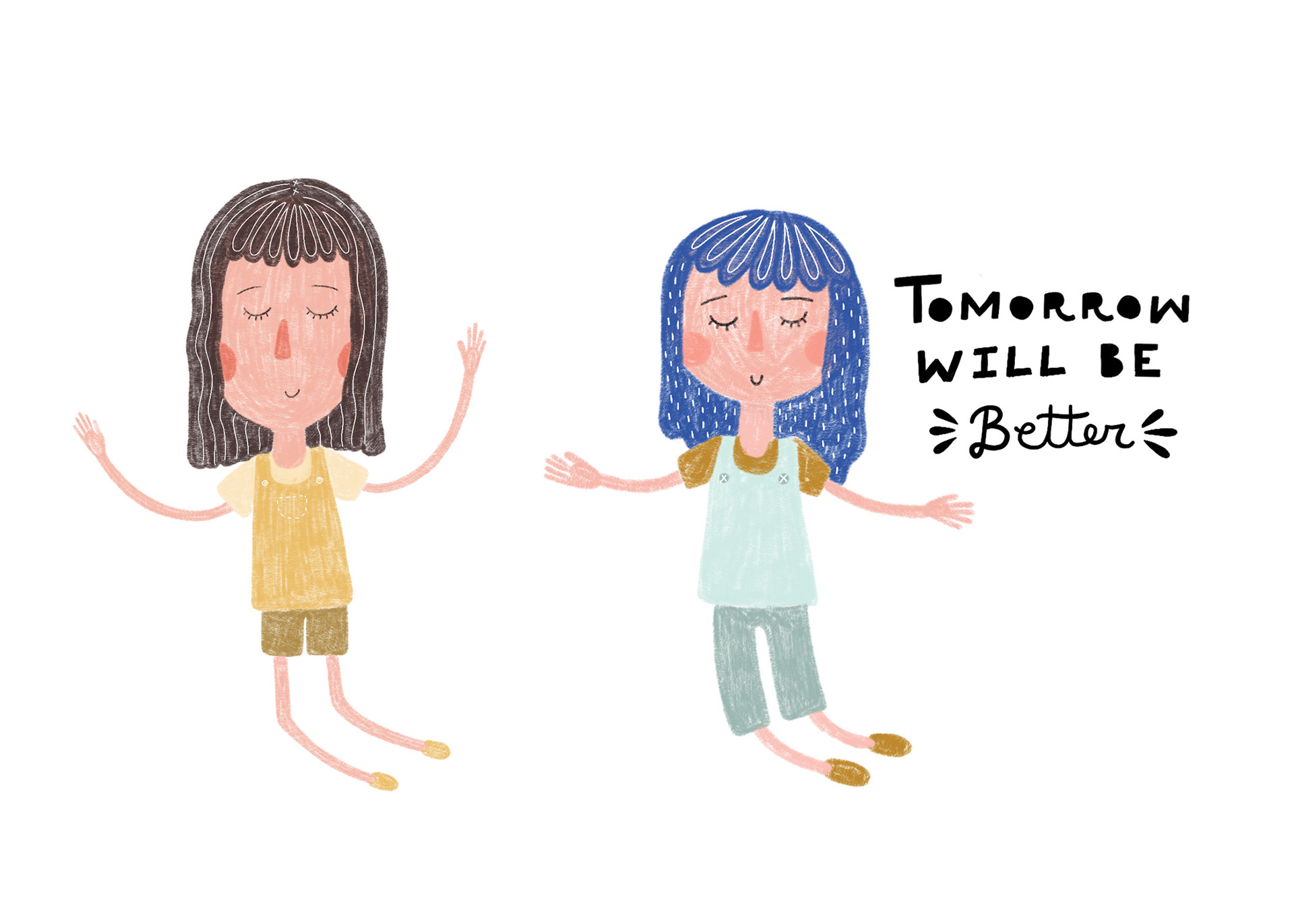 Floating Girls Series | 2018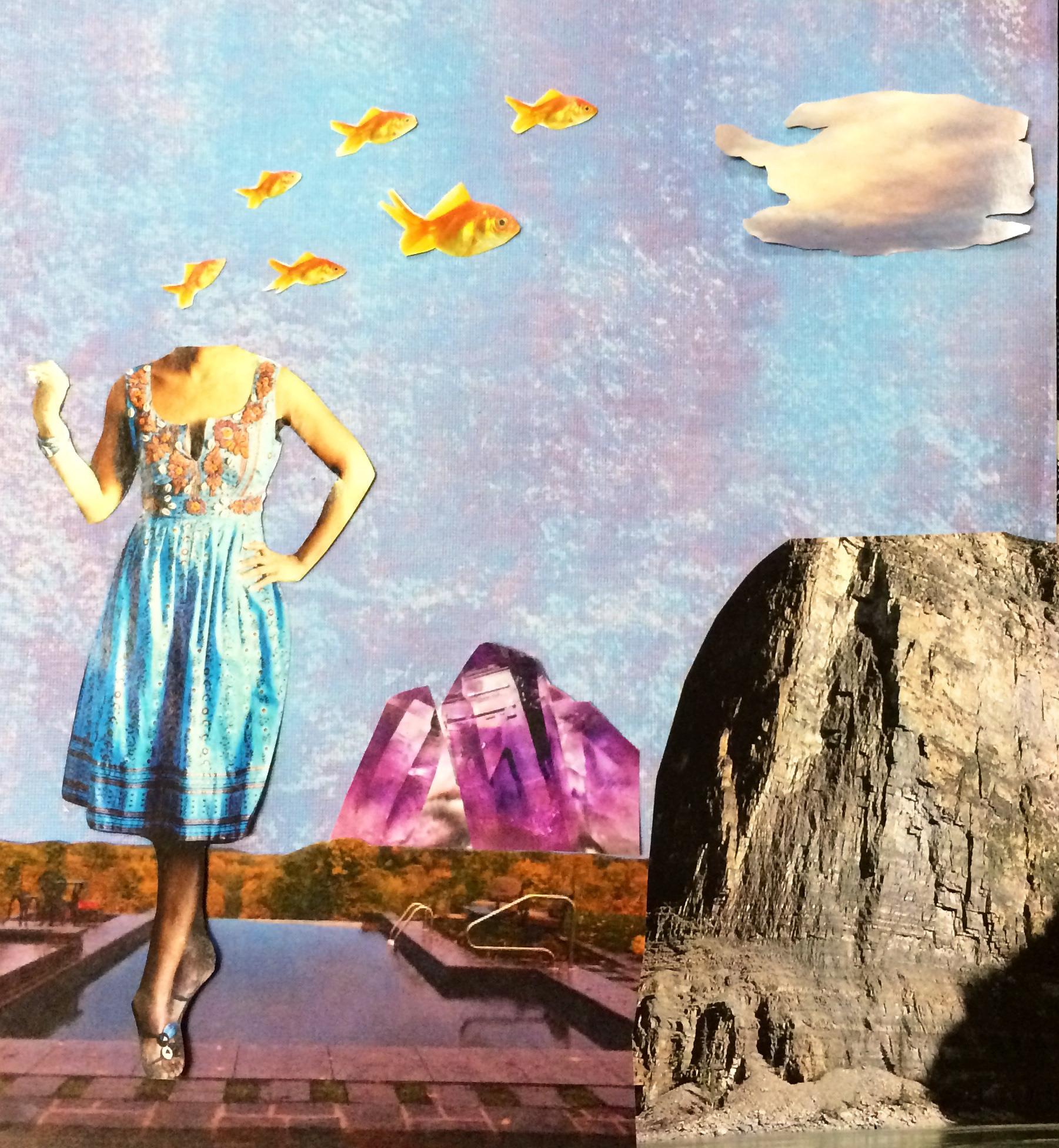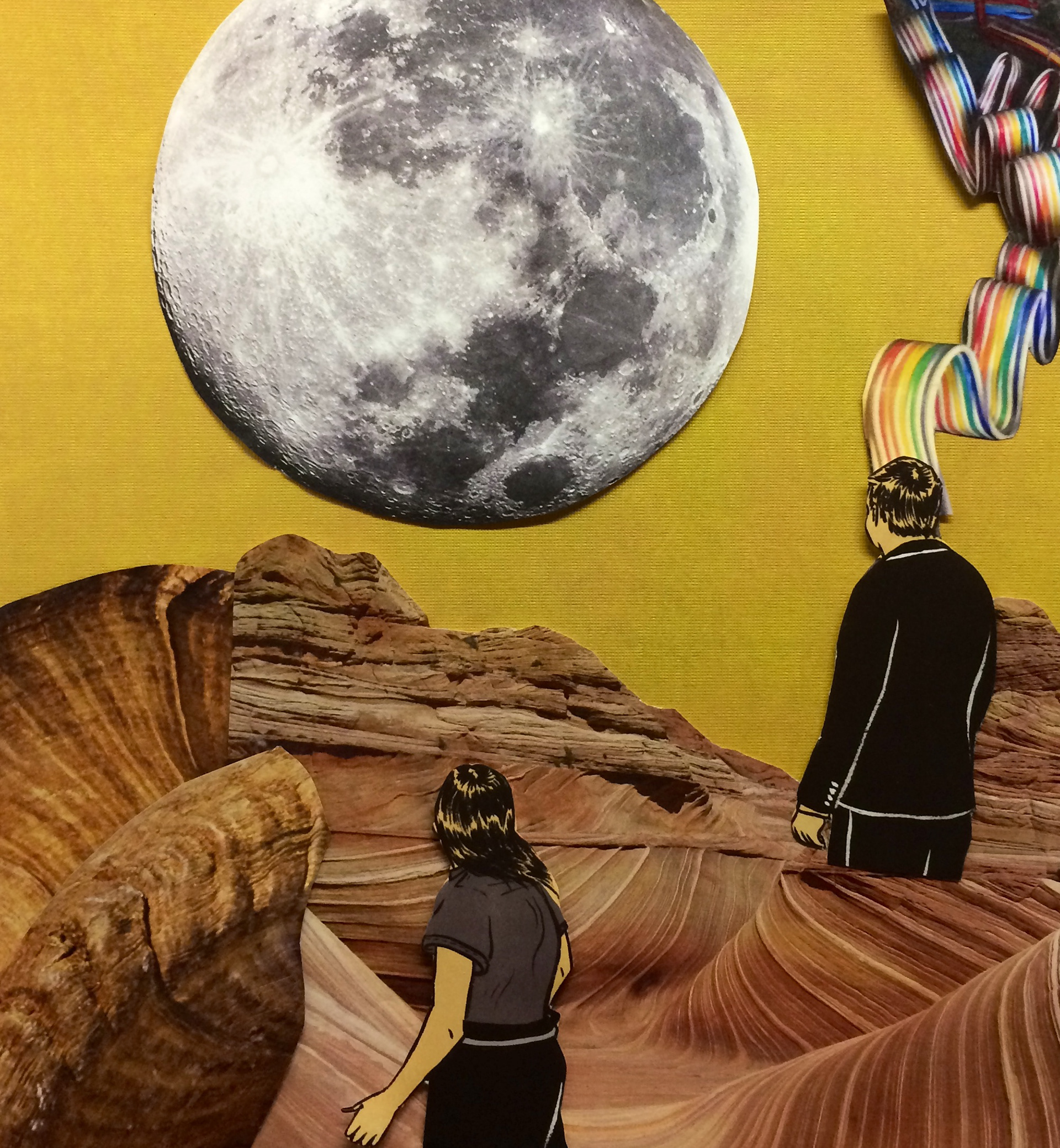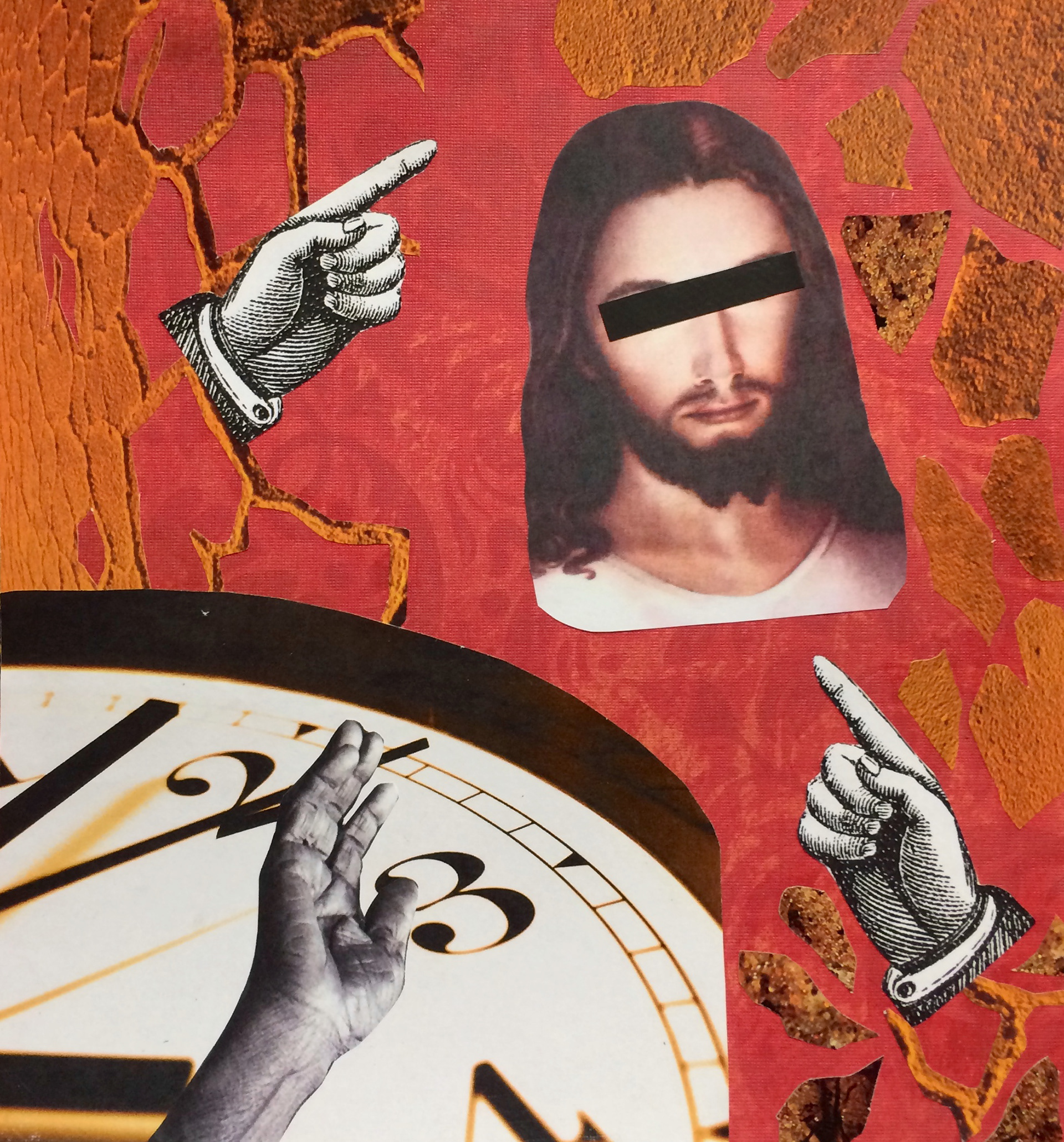 Don't Be A Sheep | 2015 & 2018*
* Published in  the 2018 edition of The North Texas Review, an annual student-driven literary journal at the University of North Texas (UNT).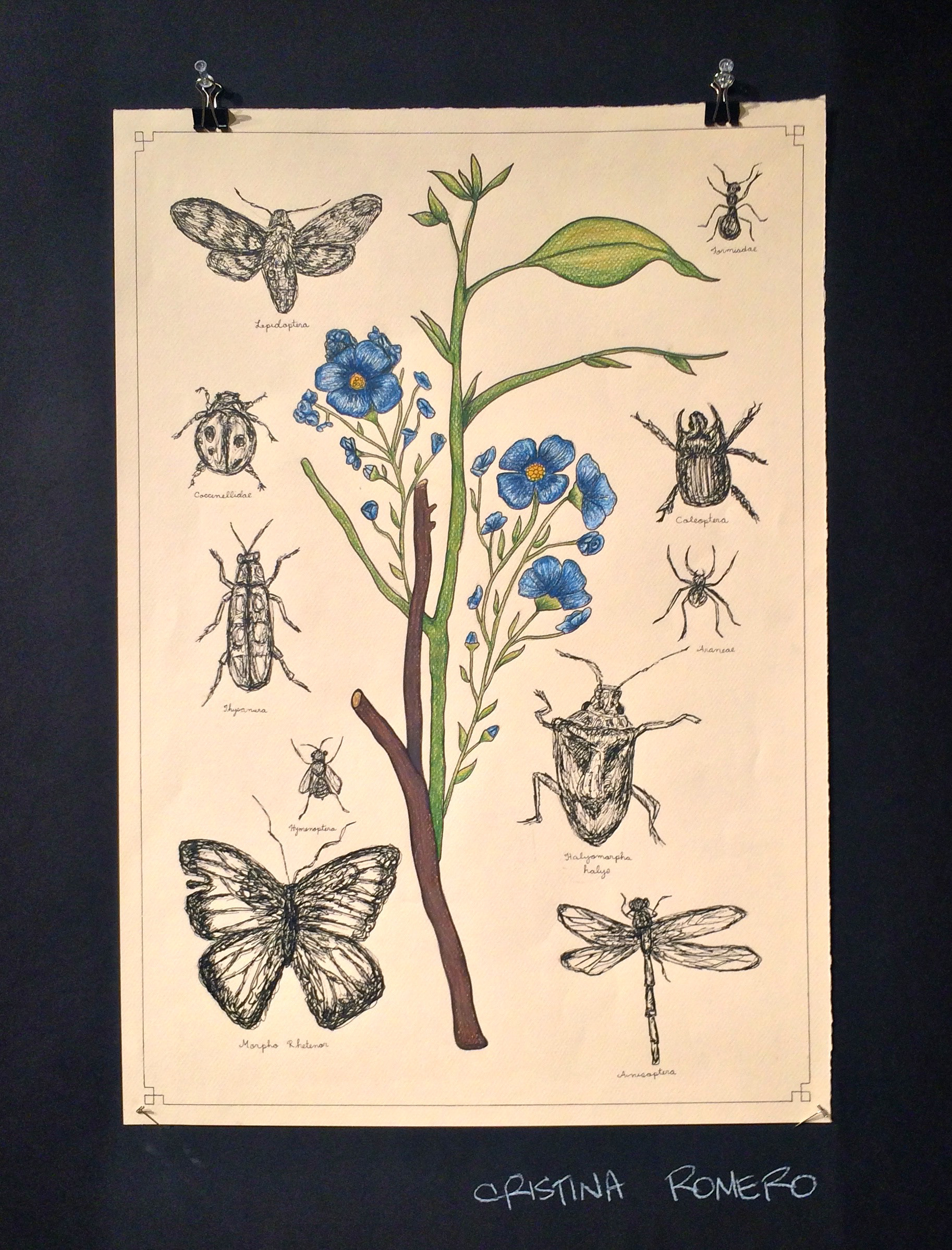 Elm Fork Illustrated Poster | 2015
Each semester, the Elm Fork Natural Heritage Museum welcomes College of Visual Arts & Design students to draw from their collection of specimens. They later host an exhibition featuring selected artwork created in response to this experience. 
My piece was chosen and displayed in the 2015 Elm Fork exhibition.